Beginning October 22nd, the American Association of Pharmaceutical Scientists (AAPS) will welcome attendees to PharmSci 360 - an annual gathering of pharmaceutical scientists and businesses to share the latest research and most cutting-edge technological developments the field has to offer.
The conference features multiple tracks, including Manufacturing and Analytical Characterization, which will focus on three themes this year:
Theme 1: Advanced Manufacturing and Emerging Technologies in Pharmaceuticals and Biopharmaceuticals
Theme 2: Advanced Modelling and Predictive Approaches in Drug Development, Manufacturing and Analysis
Theme 3: Novel Modalities and Cross-Modality Considerations in Manufacturing and Analysis

We invite you to take advantage of the multiple opportunities within this track to learn more about flow imaging microscopy for protein and cell & gene therapy analysis. You may want to:


Attend a Presentation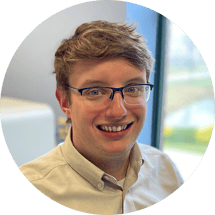 "Subvisible Particle Analysis Using Flow Imaging Microscopy and Light Obscuration"
Join us for a discussion and case study reviewing how Flow Imaging Microscopy can be paired with complementary and orthogonal techniques to monitor protein and viral & nonviral vector aggregates as well as cells in protein and cell & gene therapies.
Speaker: Austin Daniels, PhD
Tuesday, October 24th, 12:30 PM - 1:30 PM
360 Stage 4, Exhibit Hall West
View a Poster
Poster M1030-09-50
Characterizing Protein Aggregation Using Flow Imaging Microscopy with Orthogonal and Complementary Analytical Techniques
Authors: Austin Daniels, PhD; Louise Brogan, PhD; Nicole Stephens, BS; Sigrid Kuebler, PhD
Monday, October 23rd, 10:30 AM - 11:30 AM
(Also available for viewing any time in the Poster Hall)

Visit Booth #2543
See FlowCam and VisualSpreadsheet software in-person, and discuss your application with our team of scientists.
FlowCam Team: Austin Daniels, PhD; Louise Brogan, PhD; Anahita Haghizadeh, PhD
However you choose to engage with us at PharmSci 360, we look forward to seeing you!