FlowCam Models
FlowCam 8000 Series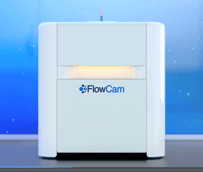 For particles 2 µm to 1 mm. Compatible with Automated Liquid Handler. Laser options available. FlowCam 8000 is used for: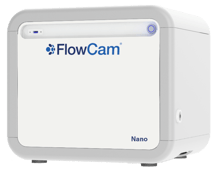 For characterization of particles 300 nm to 2 µm. FlowCam Nano is used for: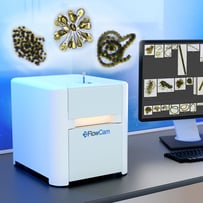 For quick cyanobacteria detection and enumeration. FlowCam Cyano differentiates cyanobacteria from other algae using pigment fluorescence. FlowCam Cyano is used for:
The newest addition to the FlowCam family, this streamlined instrument is our most affordable FlowCam. Designed for rapid data acquisition and analysis, FlowCam 5000 is ideally suited for process specific applications.
Obtain Flow Imaging and Light Obscuration data with one instrument. FlowCam LO is used for:
For microorganisms sized 300 µm to 5 mm. FlowCam Macro is used for:
For automated, high-throughput, unsupervised sample analysis of up to ninety-six 1-mL samples. Compatible with the FlowCam 8000 Series. FlowCam ALH is used for:
VisualSpreadsheet Image Analysis Software
Our proprietary software, VisualSpreadsheet, performs image recognition, particle measurements, statistical analyses, data collection, and enables data manipulation. With VisualSpreadsheet (ViSP), which is included with every FlowCam, you can create image libraries, image filters, and perform image classification for semi-automated particle identification. Export data in CSV format. Visit the ViSP page for more information.