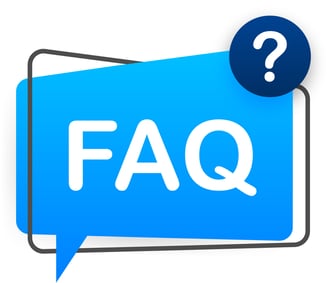 Laboratory automation is essential in allowing researchers to decrease time and effort required to perform experiments and collect valuable data. ALH for FlowCam™ offers an automated, high-throughput particle analysis solution for scientists looking for a streamlined and repeatable way to incorporate flow imaging microscopy into their analytical toolkit. By providing customizable hardware and software options, ALH for FlowCam gives users the flexibility to tailor the analysis to their existing workflow.
1. Why use automation?
Automation increases productivity by allowing for unattended FlowCam operation, freeing up time for analysts to focus on more complex tasks like experimental design and data analysis. By removing the need for an analyst to prepare and introduce samples through a series of manual steps, automation also improves repeatability by removing intra- and inter-operator variability, resulting in more reproducible and higher-quality data.
It is critical that automation provides a streamlined solution for users of varying skill levels. ALH for FlowCam is configured to provide easy-to-use software integration regardless of a user's experience and requirements. The software allows for customizable workflows ranging in complexity from push-button operation to tailor-made sample analysis protocols.

2. How many samples can be analyzed using the ALH for FlowCam system?
The number of samples that can be analyzed is adjustable and can be user-selected. The user-configurable sample deck has 10 available positions for well plates, reservoirs, and tip boxes to allow for multiple samples while also providing access to the reagents that may be required for instrument cleaning or dilutions. You can arrange the deck layout to analyze up to 384 samples for a single protocol, which would use four 96-well plates, four pipette tip boxes for samples, one pipette tip box designated for cleaning/rinsing, and one deck position for a reagent reservoir.
3. How can I reduce the amount of tip waste generated by the system?
Pipette tips are expensive and can generate significant laboratory waste, and it is often not necessary to use a fresh pipette tip for every step in an analysis protocol. To minimize tip waste, you can choose to reuse tips utilized during cleaning and rinsing procedures. Methods can be changed within the ALH software to park tips used for detergent and water back in the tip box they were removed from to be reused later. This allows you to change out the tips at a much lesser frequency, saving time and money.
4. Am I limited to the plate types currently listed by the software?
ALH for FlowCam offers flexible options for a variety of plate types. The standard software choices include 8-, 24-, 96-, 384- shallow-well and deep-well microplates, but a wide variety of vials and test tubes can also be accommodated, allowing samples in these containers to be analyzed without an additional sample transfer step. You can add any standard SLAS or SBS footprint plates into the database utilized by the system by entering the appropriate measurements. Additionally, users can also request a custom-made vial or container rack for their application at an additional cost. For additional information or assistance with this procedure, contact support@fluidimaging.com.
5. What additional features will allow me to optimize the ALH for FlowCam system for my application?
The flexible hardware and software options adapt to user needs, offering both built-in routines and a fully programmable interface depending on analysis goals and expertise level. Customization options include setting the sampling height within each sample well, using liquid level detection to determine sampling depth, and incorporating a variety of mixing steps. The clean and rinse procedure can be altered to use an assortment of reagents, along with flexible volumes and cycle numbers depending on your cleaning needs. You can utilize accessory plates such as a heat/cool nest or shaker nest to stress samples before being dispensed to the FlowCam, and you can also use the system to perform sample dilutions prior to analysis. Conditional statements within ALH for FlowCam software allow you to manipulate protocols and specific run conditions based on sample number, sample particle count, and other user-defined parameters.
To learn more about how ALH for FlowCam can help your laboratory meet its automation and particle analysis needs, download our white paper, "5 Key Benefits of Automating Flow Imaging Microscopy" or visit our ALH for FlowCam product page.