Each year, companies in Maine vie to be listed among the "Best Places to Work". Yokogawa Fluid Imaging Technologies has been honored to receive this designation five times in the past six years.
Employees voluntarily complete a survey providing thorough and honest feedback to company management and to the Best Places to Work organization about their experience, including workplace culture, benefits, compensation, and mission. "It is wonderful to be recognized. We greatly value the feedback from our employees and the opportunity to make positive changes to continually improve our business," says Ross Bryant, President, and CEO.
Fluid Imaging Technologies was founded in 1999 in Edgecomb, Maine, where FlowCam was originally developed for studying plankton in ocean water. Today our headquarters are in Scarborough, and our mission has expanded to bringing clarity and focus to the study of subvisible particles in the life sciences. With our FlowCam technology, we are committed to developing innovative hardware and software to monitor Earth's water bodies and drinking water supply for hazardous algae, to help make vaccines and injectable medicines safer, and to improve product quality in a variety of applications.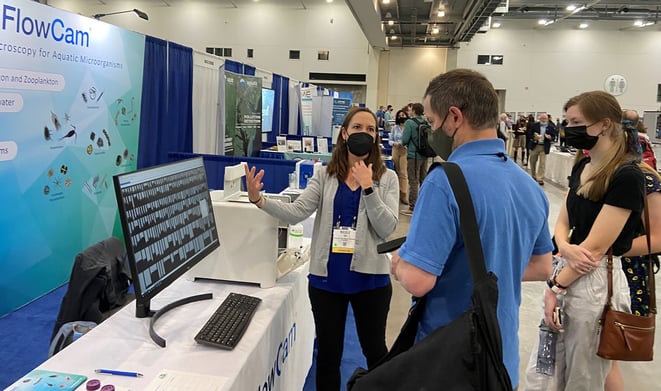 Pictured above: Analytical Lab Manager, Nicole Gill, demonstrates FlowCam technology to attendees at the 2022 Joint Aquatic Sciences Meeting in Grand Rapids, Michigan.
Our team of hardware and software engineers, application scientists, manufacturing technicians, marketers, and sales application specialists work together to ensure that we are producing quality, cutting-edge technology for our customers - and having fun while we're at it!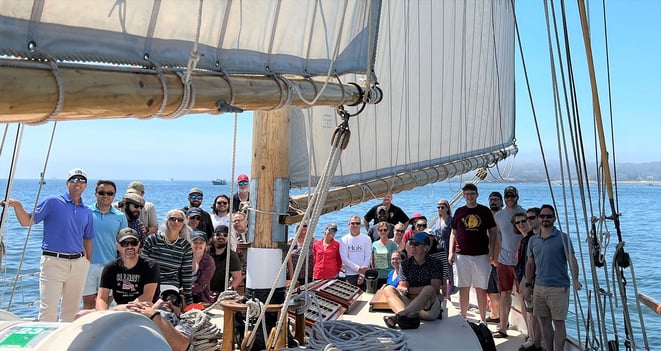 Pictured above: Yokogawa Fluid Imaging's 2022 Summer Outing, sailing in Portland's Casco Bay.
We are a growing company, with several open positions - we invite you to apply and join our team!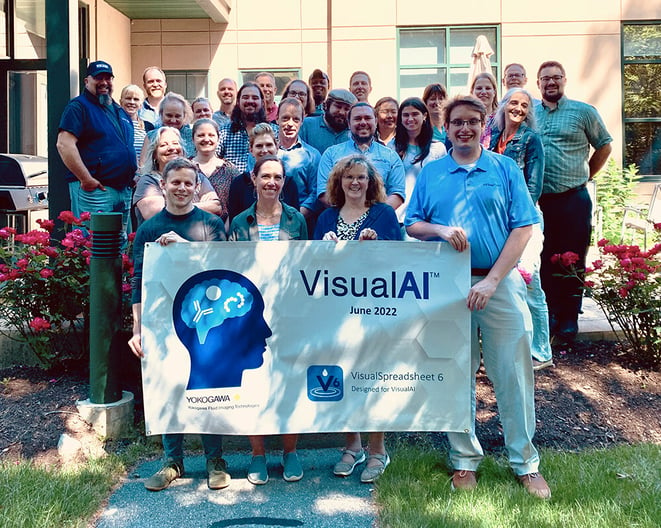 Pictured above: The FlowCam team celebrating the launch of our latest software product.