Last week we hosted our representatives from Yokogawa's international offices for a week-long FlowCam Training Summit. Yokogawa teams and our other FlowCam sales partners traveled to our headquarters in Maine from countries including Japan, South Korea, South Africa, Ireland, Brazil, Singapore, Bahrain, and Taiwan.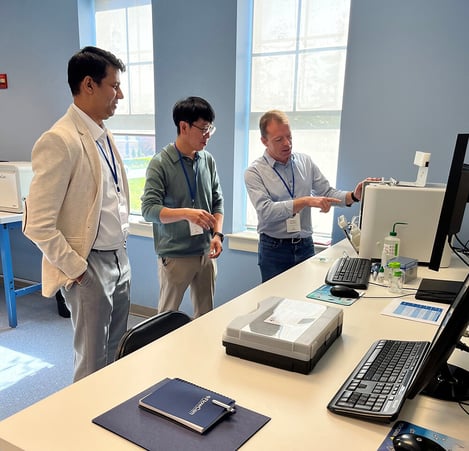 Our partners came to deepen their technical knowledge of FlowCam in order to better support FlowCam customers worldwide. They spent time with our application scientists, field service engineers, and analytical lab team learning the ins and outs of our product line and our new FlowCam Nano and FlowCam LO instruments.
As a part of Yokogawa's global network, we are proud to be able to offer local representation and support in most countries around the world, backed up by in-depth technical support from our global FlowCam headquarters in Scarborough, Maine.