When you buy a FlowCam, it's more than just an instrument for your lab. It represents a partnership! You join our FlowCam family and gain access to our team of technical experts dedicated to supporting and improving your FlowCam and VisualSpreadsheet experiences.
We build personal relationships with our customers and are here to support you every step of the way. Your success is our goal, and we're thrilled to help you make more effective medicines, ensure clean drinking water, monitor the health of our water bodies/ecosystems, and make safer products. As your partner, we offer virtual and in-person installation and training, IQ/OQ services, method development, and other resources to help you accomplish your analysis goals.
Meet our experts
Nicole Stephens - Customer Service Manager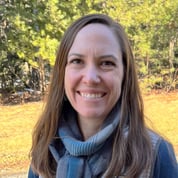 "Hello, I'm Nicole! As the Customer Service Manager, I have over 5 years of experience with FlowCam sample analysis, optimization, troubleshooting, training & installation, product management, and application development. I love working with our customers to help them implement FlowCam into their analysis workflow and collect data that directly impacts their research. My background is in marine biology, where I used various technologies and imaging devices to assess fisheries and coral health. When not at work, I enjoy hiking, paddleboarding, snowshoeing, fishing, and exploring with my dog, Gracie."
Shawn Barden - Associate Applications Scientist
"Hi, I'm Shawn, an associate applications scientist. My role here varies from training and supporting our customers to researching and developing new FlowCam applications. My background in the semiconductor industry and experience in customer application support roles helps me tackle challenging technical issues. In my free time, I enjoy hiking, water-skiing, and photography."
Kris Daigle - Field Service Engineer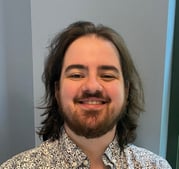 "Hello, I'm Kris! As a field service engineer, I spend a lot of time traveling to visit our customers and perform on-site training, IQ/OQ, and other services to support our customers. I enjoy collaborating with other teams and appreciate the way we all work together to support one another and our customers. My background in Chemical Engineering provides me with a balanced approach to FlowCam applications and helps me solve customer challenges. Outside of work, I enjoy playing the trumpet, hiking, and spending time with my family."
Becca Mimmovich - Sales Operations Specialist
"Hello, I'm Becca! As the Sales Operations Specialist, I oversee our consumable quoting and order intake process, helping customers select and order FlowCam supplies. My extensive professional background in customer support, process documentation, and a life-long interest in science led me to my role here with the FlowCam team. I'm always interested to hear not only how your FlowCam is running but what you're doing with it! Outside of work, I enjoy spending time with my family and friends, preferably at the beach."
Robert Hicks - Field Service Engineer
"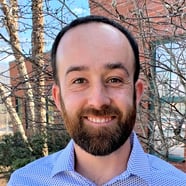 Hello, my name is Robert. My primary role is to provide support and training for our customers in their varied industries and locations. I enjoy supporting our customers when they encounter any issues and helping them optimize their use of FlowCam to improve their work process. When not supporting our customers, I enjoy being outdoors, whether on the water, in the mountains, or in my backyard."
Get in touch
Don't hesitate to contact us if you have any questions about utilizing and optimizing your FlowCam and VisualSpreadsheet software. We are available Monday through Friday, 8:30 am - 5:00 pm EST. We are happy to help you meet your research goals as you become FlowCam experts!
| | |
| --- | --- |
| | You can submit an inquiry 24/7 by sending an email to support@fluidimaging.com. Please allow up to 24 hours for a response. |
| | Call us at +1-207-289-3200, option #1 for Customer Support |

Some of our services include:
FlowCam and VisualSpreadsheet training (in-person and virtual)
Method development and application help
Installation qualification and operational qualification (IQ/OQ)
Technical support and troubleshooting
Preventative maintenance service contracts and repairs
FlowCam supplies and consumables