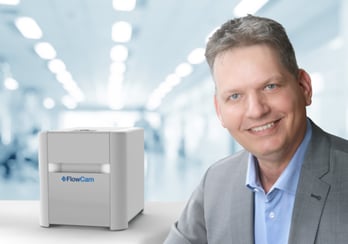 We are excited to announce that Daniel Rey, Ph.D., has joined us as our new European Business Manager for FlowCam. Daniel has worked in the analytical instrumentation business for nearly 20 years at multiple life science-focused technology companies. As a molecular biologist, Daniel brings a wealth of industry experience in sales, account management, and business development. "This is an exciting time for us in Europe. The continued expansion of the FlowCam team in the region will bring us closer to our European customers and create shared value for everyone," says Ross Bryant, CEO of Yokogawa Fluid Imaging Technologies.
Daniel studied Biological Science with an emphasis on genetics, microbiology, and biotechnology at Bielefeld University, where he also earned his Doctorate. When asked what he's most excited about this new role, Daniel replies, "I'm looking forward to solving customer needs with our excellent FlowCam portfolio of instruments."


Daniel's addition to the FlowCam team marks a new direction for us in the European market. Shifting to a new strategy, FlowCam will now be sold and supported directly in Continental Europe. This shift allows us to focus on our customers and provide direct access to FlowCam products and services. We welcome our European customers to reach out to Daniel directly with any questions: daniel.rey@yokogawa.com
For technical questions, feel free to contact our support team at support@fluidimaging.com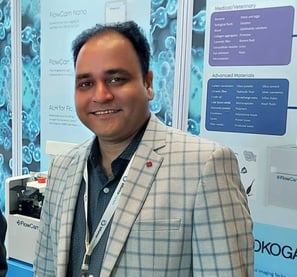 We are also excited to welcome Bhushan Pandit to our FlowCam team. He is responsible for business development at Yokogawa India, including in Bangladesh and neighboring countries. He brings more than 17 years of experience in analytical chemistry.
He started his career with Therapeutic Drug Monitoring Laboratories, where he was performing BA/BE analytical method developments and validations. Other key positions include Waters India Pvt Limited and ThermoFisher Scientific India.
Bhushan holds a master's degree in chemistry and is pursuing his Ph.D. in Herbal Medicinal Research from Mumbai University. When asked about the most exciting aspect of working with FlowCam, he replies, "FlowCam offers a variety of applications from Pharma Injectables to Material Science, Agrochemicals, and Marine Research. It supports a diverse market of analytical characterization requirements and provides valuable insights".

We are happy to expand our local presence in these important regions and provide expertise in FlowCam applications to our customers around the globe.