Webinars | Biopharmaceuticals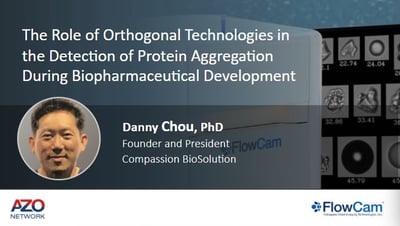 The Role of Orthogonal Technologies in the Detection of Protein Aggregation During Biopharmaceutical Development

Danny Chou, PhD, Founder & President of Compassion BioSolution



In this webinar, Danny Chou, Ph.D. discusses the opportunities and challenges in combining LO, FIM, and other orthogonal techniques for protein aggregate and particle characterization in biotherapeutic development and quality control. He also describes the benefits of combining orthogonal modalities on a single instrument and demonstrates how combining FIM and LO on a single instrument can let labs minimize required sample volume and simultaneously test for USP
compliance and confirm results with digital images to enable further investigation.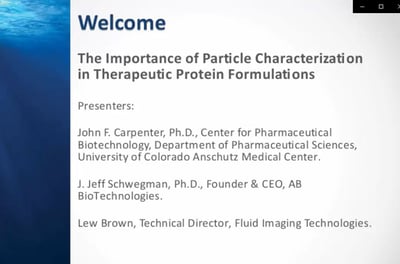 The Importance of Particle Characterization in Therapeutic Proteins

John F. Carpenter, PhD, University of Colorado
J. Jeff Schwegman, PhD, Founder & CEO of AB BioTechnologies
Lew Brown, Fluid Imaging Technologies



In this webinar, guest presenters Dr. John Carpenter and Dr. Jeff Schwegman discuss the importance of sub-visible particle characterization in therapeutic protein formulations. The FDA strongly recommends in-depth characterization of particles in protein therapeutics. Flow Imaging Analysis provides highly valuable insights to size, count and classify subvisible particles and protein aggregates, especially in the 2 to 10 µm size range.
Webinars | Water Quality Monitoring


An Integrated Approach to Monitor Taste and Odor Producing Cyanobacteria

Hunter Adams, City of Wichita Falls, TX
Frances Buerkens, Yokogawa Fluid Imaging Technologies



This webinar produced by the American Water Works Association (AWWA) breaks down the process of monitoring cyanobacteria and nuisance algae into basic steps from field to lab. We discuss what monitoring strategies have been effective for the City of Wichita Falls, Texas, and how the lab interprets the data to determine when and how much to treat their water supply.