Make sure you're getting the most out of your FlowCam. Maximize your FlowCam utilization with a hands-on training led by our customer support technicians customized for your application.
Fill out to the form to the right to schedule a training with our customer support technicians.
Initial Training
Initial training occurs either on-site at your facility soon after your FlowCam arrives, or will happen remotely, depending on your needs. This hands-on, in-depth training provides you with a thorough understanding of your new FlowCam instrument and VisualSpreadsheet software program. It walks you through how to run samples, capture images, and how to analyze your samples. It is suitable for a small group of up to 4 or 5 individuals.



Follow this link to the on-demand training for FlowCam 5000


FlowCam Workshops
FlowCam Workshops are held at YFT headquarters and are designed as one or two-day training/demonstrations. Our technical customer support staff will walk you through the analysis of your own samples on our latest software and instrumentation. Also, it's an opportunity to visit beautiful Maine!
On-site Refresher Training
On-site Refresher Training is appropriate for on-boarding a new group of FlowCam users, reviewing training topics for a new field season, or training existing employees who would like to ensure they are utilizing the FlowCam to its fullest potential. This is ideal for institutions that have previously participated in an Initial Training and have a basic foundation in how to operate the FlowCam.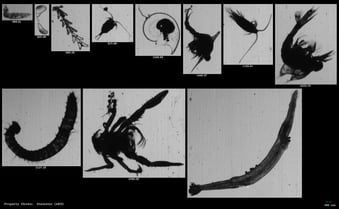 Remote Learning Sessions (RLS)
Remote Learning Sessions are ideal for refresher trainings, when on-boarding new employees, or when travel expenses might be cost prohibitive. RLS are conducted over the Internet through our secure screen sharing platform on your FlowCam or a PC/desktop computer installed with VisualSpreadsheet.
The one-hour Learning Session will cover instrument set up, FlowCam operation, and sample analysis using Visual Spreadsheet. If there are specific topics that you would like to cover, we can arrange the agenda to fit your goals. The session can be recorded upon request.
Fill out the form at the top of the page to schedule a training session with our customer support technicians.
What our customers are saying:
"The remote learning session really helped us and we enjoyed it very much. It was especially good to have a step-by-step tutorial on filter definition and classification. Now we are at a very good starting point for our analyses and I am really looking forward working with the software." - FlowCam User from Denmark
"We appreciated the thorough explanations . The practical aspects were very beneficial to those not very familiar with the equipment and they now have a good, basic understanding [of how to use the FlowCam and VisualSpreadsheet]" - FlowCam User, feedback from a Remote Learning Session