For Drinking Water Utilities in the USA and Canada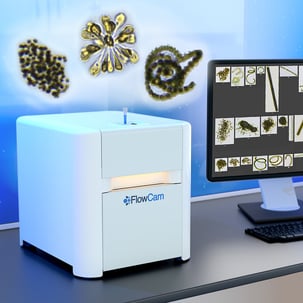 FlowCam 8000
Are you managing drinking water or recreational water systems in North America?
This new program is designed for water utilities to advance their science by streamlining the tedious process of manual microscopy.
The FlowCam provides a cost-effective, efficient and fast solution to monitor source water, reservoirs, and water treatment processes.
A high throughput, semi-automated alternative to manual microscopy, the FlowCam will help you reduce labor hours, detect nuisance algae, and predict harmful algae blooms or taste & odor events.
Are you a graduate student or undergraduate faculty member? Click here to be redirected to our Aquatic Research Equipment & Travel Grant program.
At a Glance
Applicants who submit their research proposal will have a chance to win a free FlowCam loaner for up to 4 months, plus remote software licenses, training, and ongoing support.
Additionally, the winner will receive registration and a travel stipend to attend a scientific conference in North America, such as ACE or WQTC, within 12 months of project completion. (COVID considerations will of course be given.)
Research proposals must include:
Research questions and hypotheses
Methods, emphasizing how you will make best use of the FlowCam
Description of who will use the FlowCam (lab technician, senior thesis, capstone students, aquatic ecology lab)
Student applications should provide a CV/resume along with a letter from your advisor endorsing your project.
Applications are due February 28th, 2021. Proposals will be judged based on scientific merit, appropriate use of the FlowCam, and the ability to obtain measurable results during the 4 month time period.
Recipients will be notified by mid-March, and should plan to start their project in June or September 2021. We reserve the right to not select any proposals if none adequately meet the selection criteria.
Recipient must reference the FlowCam in title of presentation & publications, as well as acknowledge Yokogawa Fluid Imaging in social media and other outlets.