LEADERSHIP
Kent A. Peterson | President and CEO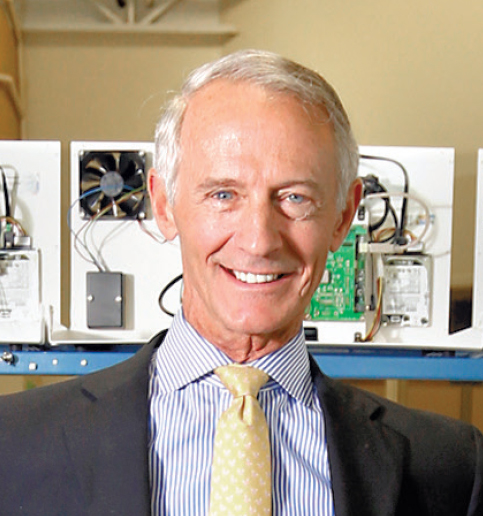 Kent Peterson has led Fluid Imaging Technologies (now YFT) since joining founder Chris Sieracki in 2002. He has served on a number of boards and is active in community affairs. He has also been named Mainebiz Business Leader of the Year. Fluid Imaging Technologies' awards and recognitions under Kent's leadership include the Governor's Award for Business Excellence, the S.B.A. New England Exporter of the Year award, the Portland Regional Chamber's Robert R. Masterton Award, and Best Places to Work in Maine. Kent is an honors graduate from Boston University's Graduate School of Management, and a member of the American Mensa Society.
Chris Sieracki | Chairman
Dr. Chris Sieracki received his Bachelor of Engineering from Rensselaer Polytechnic institute in 1982, majoring in computer and systems engineering. During those years, he also worked as a cooperative education student at IBM Poughkeepsie. He then received his Masters in Engineering from the Thayer School of Engineering at Dartmouth College in 1984. After receiving his masters degree, Chris then worked as a production engineer for the Signal Analysis Division of Hewlett Packard in Rohnert Park, California until 1989 and then as a flight instructor and air taxi pilot from 1989 until 1991. Chris attended the Thayer School of Engineering at Dartmouth College from 1991 to 1995 when he obtained his PhD in engineering. Upon receiving his PhD, he joined Bigelow Laboratory for Ocean Sciences as a post-doctoral researcher where he developed the first FlowCam. In 1999, he founded Fluid Imaging Technologies to commercialize the FlowCam technology.
AQUATICS TEAM
Harry Nelson | Vice President of Aquatic Markets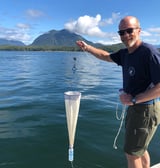 Harry Nelson has been with Fluid Imaging for 15 years and has been able to observe the 'evolution' of the FlowCam over that period of time. With a BA in Environmental Studies from Colby College and a Master's in Business from the University of New Hampshire, his work at YFT combines his love and background in the natural sciences with his business acumen. Harry works with many of the world's top aquatic scientists, providing them with a tool to help further our understanding of aquatic microbial ecology.
Frances Buerkens | Director of Sales / Water Quality Markets
Frances Buerkens, Director of Sales for Water Quality Markets, holds an MBA in Operations Management and a BS in Agriculture and Natural Resource Management. Thanks to her agricultural background, she understands how water quality problems are created. She works with customers to monitor and manage source water, addressing concerns about the cyanobacteria and algae populations that proliferate largely as a result of agricultural fertilizers. Water has always been central to Frances' life. She was raised on a Virginia farm where the spring ran dry during summer droughts and her family hauled drinking water from mountain springs an hour away to provide sufficient water to drink, cook, clean, and support livestock. She knows firsthand that water should not be taken for granted.
Savannah Judge | Business Development / Aquatic Markets
Savannah Judge holds a BS in Environmental Science with a concentration in Marine Science from Colby College, where she was a FlowCam user. Before coming to YFT, Savannah worked at the Gulf of Maine Research Institute teaching middle school students about marine science and organizing fisheries workshops. Prior to that, she worked at an association in Connecticut doing research on water quality and fish passage in the Housatonic River watershed. Savannah is now putting this experience to work supporting the Aquatics department, as well as our customers' research and monitoring efforts using the FlowCam, working primarily with Undergraduate University students and faculty.
INDUSTRIAL TEAM
Camilo DenBrok | Director of Sales / Industrial International Markets
Camilo DenBrok has been with YFT for 6 years and has been working with particle analysis systems for more than 25 years. He has a degree in mechanical engineering and brings that background with him when working with customers to help them understand the FlowCam technology and the importance of particle imaging and analysis.
Dave Hamel | Director of Global Business Development
Dave Hamel is based out of Boston and has a BS in Business Administration and Finance from Northeastern University. Dave has many years of experience as a sales executive and has spent much of his career specializing in bringing new products to market. He has also focused on developing direct sales teams and distributor networks for several device manufacturers, including a Fortune 500 healthcare company. In this vein, Dave works closely with our network of domestic distributors in a variety of Industrial markets.
Steve Bowen | Director of North American Sales
Steve Bowen has 30 years of experience in database consulting, product development, marketing, business development, and entrepreneurial startup ventures. He began his career working in database consulting and application development at Oracle's professional services practice for various clients in engineering and manufacturing industries. He then moved over to Novell and worked in product management in Novell's Extended Networks Division developing network-enabled intelligent devices. Steve jumped into the rapidly emerging Internet software industry via a Web startup venture with PartNET, which was ultimately acquired by Medibuy, a healthcare supply chain e-commerce portable. Steve has a B.S. in Mechanical Engineering from the University of Utah and an M.S. in Manufacturing Systems Engineering from Stanford University.
CUSTOMER CARE
Katie Clegg | Director of Customer Care and Inside Sales / Global Key Account Director
Katie Clegg has a Bachelor's degree in Physical Marine Science with minors in Chemistry and Geology. She also holds an MS in Teaching and taught High School Physics and Chemistry before changing careers and joining IDEXX Laboratories, first as technical support for their Veterinary Line, and later as a founding member of their Customer Experience Success and Coaching Team. As YFT's Director of Customer Care and Inside Sales, Katie manages our customer support team and is your "go-to" if you need technical assistance with your FlowCam, want to upgrade your FlowCam (hardware or software), schedule training or maintenance, or order more supplies for your instrument.
Kathryn (Kay) Roache-Johnson | Technical Support Manager
Kay Johnson has MS degrees in Biology and Microbiology from the Universities of Maine and Southern Maine and spent time as a US Peace Corps volunteer working in Aquaculture in Zambia. Before joining Fluid Imaging, Kay taught microbiology at Southern Maine Community College as an adjunct professor, and was a food microbiologist at Northeast Laboratory Services. Here at YFT, Kay provides Technical Support for FlowCam users. If you need technical information, (how the FlowCam is manufactured and qualified for sizing and counting, for example), please contact her. She can also assist with questions about how to properly set up, use, and care for your FlowCam and flow cells, so that you obtain high-quality data.
Nicole Gill | Laboratory Supervisor
Nicole Gill oversees the laboratory at YFT. She has analyzed hundreds of different sample types for biopharmaceutical, aquatic, and industrial clients. She loves testing new materials and helping customers understand how the FlowCam can be used to accomplish their research goals. If you're wondering if the FlowCam will work for your specific application, send us a sample! Nicole will analyze it, send you images and data, and review the results via webinar.
Stephen Barton | Technical Customer Support Associate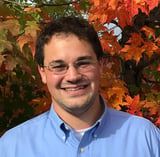 Stephen Barton studied Psychobiology at the University of New England where he worked in a neuroscience lab studying ocular pain and medication, and created a K-12 neuroscience outreach program. Before coming to YFT, he also worked at Dartmouth College in a fruit fly genetics lab studying learning, memory, and autism spectrum disorders. Stephen now provides in-depth support to FlowCam customers worldwide, both in person and via phone and email. He also tests and optimizes the FlowCam for a variety of applications and helps troubleshoot issues for new instruments in development.
Dominic Benfatta | Customer Care Associate
Dominic Benfatta, YFT's Customer Care Associate, performs on-site maintenance and quality control checks around the US and internationally. At our headquarters in Maine, he takes customer care-related phone calls and performs quality checks and experiments that investigate the capacities of the FlowCam for new applications.
Stephen Habeeb | Aftermarket Sales Associate
Steve is the newest member of the YFT team. He is a graduate of the University of Massachusetts, and worked in sales positions in the Boston area for many years. He is now a Maine resident, where he lives with his family and has spent the past several years as a Program Director for a large non-profit agency. In his free time, Steve is a musician, triathlete, and golfer. We're excited to have him join our Customer Care team. He will be able to help you with new flow cells, new software licenses, and more.